Apparel Trends
Stay in style this Spring & Summer with these 2021 fashion trends!
Monochromatic & Bold Colors- 
Solid colored clothing that adds an eye catching element to any outfit. This solid bold coloring and one-colored trend is seen clothing as well as in accessories such as shoes, purses, and vibrantly colored gaudy rings.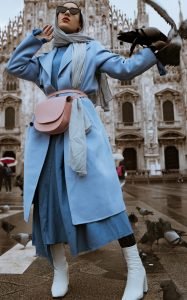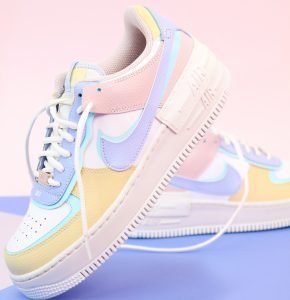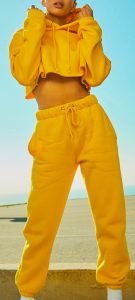 Quarantine Make You Addicted To Over Sized Clothing? No Problem-
Over sized clothing is back. Ranging from "tomboy" style street wear to pr
ofessional city suits. For a more casual look, large graphic tees are seen paired with basket ball shorts and sneakers. For the professional business woman, boxy suit coats and/or baggy slacks both can be found roaming around the city and office space.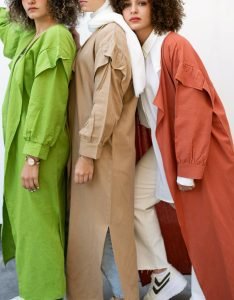 Missing Pieces = Perfect Match?-
Cut out clothing is also found on the run way and filtering into casual wear. Circles and other shapes are being removed from sides, backs and even fronts of dresses, shirts, and even some pants. Inventive and abstract cuts add almost sci-fi shape and dimension to the garment.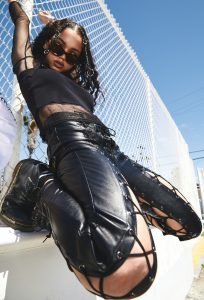 Grandpa's Fashion Staple Reaches The Next Generations-
Sweater vests are in style for men and women. Either by themselves or layered over a dress shirt, these sweater vests range in popularity from cropped to over sized.
Makeup/Beauty Trends:
Glow From The Inside Out-
Body luminizer has become popular ranging from adding  a touch on your collar bone or add a shimmer all over. Brands such as Fenty Beauty by Rhianna releasing Fenty Beauty Body Lava has promoted the popularity of the product. I predict this will especially be used throughout summer.

Faux Freckles and Beauty Marks-
Continually being f
rowned down upon by the beauty, industry freckles and moles are now in. In the Jason Wu show, these marks were embellished and even added onto models. According to the makeup artist Erin Parsons, she created the faux freckles to make the models look more sunkissed and like they were on vacation. This has become a worldwide makeup trend. Almost like an accessory, people who don't have freckles add on using dip powder or even lipstick.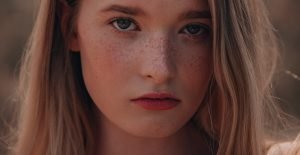 Perfectionist's Eyeliner? Out. Individualistic Self Expression? In.-
Bold eye makeup looks were seen in this year's shows Anna Sui, Bottega Veneta, and Valentino. This is a
more popular trend because it can be for any aesthetic you're going for. Eyeliner and eye shadow has transformed into a form of expressive art. From imperfect smudges of bold color to detailed flowers and unique winged eyeliner.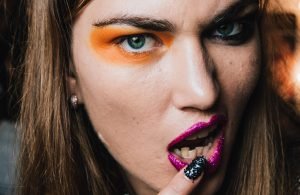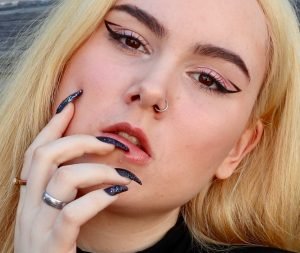 Some Of The Most Hated Haircuts Hit The Runways-
What's being referred to as "Quarantine Bangs": wispy fringe bangs to bangs that are chopped and defined looking accidentally cut too short. Paco Rabanne and Louis Vuitton both used these bangs in this spring's show.
People are also pairing this trend with a wispy mullet which has been transformed from a mockery to a trendy grunge rocker look.