We all remember the wonderfully simple pleasures of life on campus before the global pandemic changed everything. Memories of sipping coffee outside of Samson's, doing homework at the Starbucks near our campus, or even the seemingly endless search for a parking space that will either bring a smile to your face or send a chill down your spine. And just before we all could enjoy it, the new cafeteria opened nearly as quickly as it closed. Soon after, we were moved off campus and forced into remote learning.
Enter the coronavirus.
Similar to the scene in Frozen when the castle windows and doors are slammed shut, our campus closed, and our masks were adorned. However, students—for the most part—remained a part but connected. Looking at Lion's Den, Instagram, or whatever your preferred social media app is we could and can see where and what our fellow peers are up to.
But one question remained: What happened to our professors?
More importantly, how did the coronavirus impact or challenge their delivery of instruction? After sitting down with a few of the most prominent professors on campus I have found the answers to this great mystery.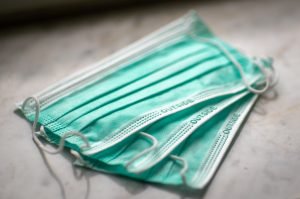 On March 12, our professors received an email stating that students would be given an extra week of spring break and that upon resuming classes, instruction was to be delivered remotely. For most professors, transitioning their courses online was incredibly stressful due to the fact that (let's be honest here) there are professors that struggle using Canvas. So, I couldn't help but wonder: How did our school prepare our professors for this upcoming endeavor?
For the faculty who had little to no experience teaching online, Vanguard's Institute of Faculty Development created Canvas onboarding courses that included DT101 (~ 12 hours of work) and a second class called DT201 (~ weeks of work) which were assigned to each and every professor on our campus. These classes taught our professors not only how to use Zoom but also how to build an online class that integrated faith and focused on various ways to deliver top-quality instruction online. While faculty had various comments about the course, many noted that there were both informative and "kind of fun."
For Associate Dean of English Warren Doody, the shock of moving off campus this past March was one of the hardest tasks to accomplish. When asked, Professor Doody explained that our faculty do not choose working for our university because of the pay they receive. They choose to work at Vanguard because of the community and mission of the university. For him and many other faculty, teaching at Vanguard affords him the opportunity to connect with every one of his students on a personal level. Speaking as one of his former students, that is exactly what he does.
Upon receiving the email that the school would be closing, Professor Doody reached out to each his students to open the channel of communication explaining, "While the university is deciding what to do, I will reach out and be in connection soon," taking every step to assure his students that he would make himself available to his students during what he referred to as feeling like "end times."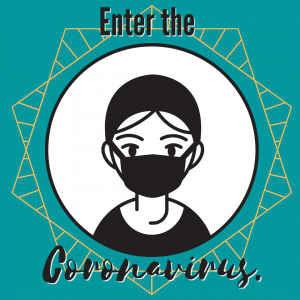 While it may not be the end times, both students and faculty have experienced feelings of fear and anxiety. When I reached out to Adjunct English Professor Mary Frandson, she offered this piece of advice. Take Paul's encouragement to the Philippians in 4:5-7 to heart. Find what you're grateful for every day. Trust and rest in God's promises to us. He will always provide enough blessings for a day to see you through.
"I'm also extremely grateful when my students reach out and let me know what they need help with, whether it's something I can pray for them, or help them with academically," explained Professor Frandson. "I'd encourage students to keep reaching out to their professors so we can offer you whatever encouragement, help, and support you need."
Above all, remember that things will get better. Standing strong in our faith and leaning into one another is how we will get through this. Keeping the lines of communication open, staying the course, and being flexible are all actions we can take to ensure success and maintain our community at Vanguard—a community that I believe will carry us through whatever comes our way.