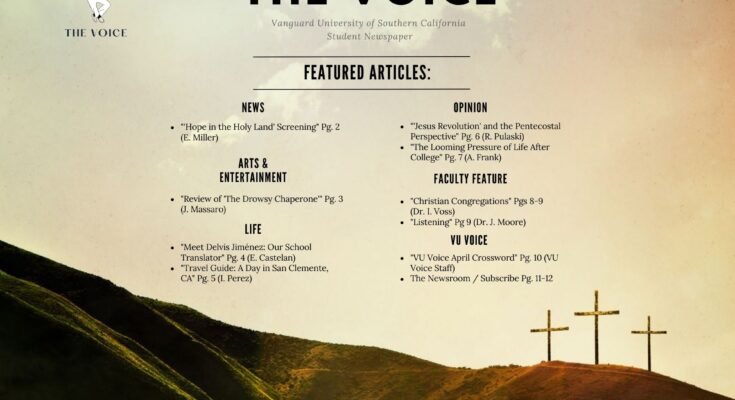 Vol. 12 | April 2023
About
Amanda White
Amanda White is an Assistant Professor of English/Journalism and Faculty Advisor for The Vanguard Voice at Vanguard University of Southern California. Her roles involve providing expertise in composition, literature, publishing, and journalism.
Amanda is also an editor and photographer for a local academic publication, Pomona Valley Review. She has been working with this publication since 2017 as a lead editor. Pomona Valley Review provides a space for academic expression through fiction writing, poetry & art.
Amanda's Master of Arts is in English Rhetoric and Composition from California Polytechnic University - Pomona. She also earned a Bachelor of Arts in English Literature and Writing from Azusa Pacific University.
Amanda has presented her own work and hosted academic sessions at various national conferences such as the Pacific and Ancient Modern Languages Association, the UC Davis Symposium on Language Research, and the History of Rhetoric Symposium. These presentations range from shedding light on behavioral addiction rhetoric, discussing biopower and social discourse in Joseph Heller's Catch-22, to breaking down the historical fragmentation in Danticat's Krik? Krak!.
She has also led various workshops on MLA structure, online teaching, publishing, and PhD forums. These workshops have taken place at San Bernardino Valley College, California Baptist University and California Polytechnic University - Pomona. Most recently, she attended the Crisis Publishing Initiative with other established journalists, editors, and publishers from around the globe.
She recently got married to her longtime fiancé, Cody Price.
Reader Interactions
This site uses Akismet to reduce spam. Learn how your comment data is processed.