By Isabella Perez on April 5, 2023 at 10:18am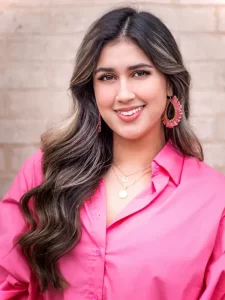 Photo from lilynlu.com
Meet the owner of Lily n Lu– Vanguard University alumna, Kayla Limón. Kayla graduated from VU in 2022 with a BA in Communications with an emphasis in Public Relations. Starting a small business can be both an exciting and daunting venture, especially for recent graduates who are looking to turn their passions into a profitable career. For many, the desire to be their own boss and make a positive impact on their community motivates them to take the leap and launch their own business. That is the case for small business owner, Kayla Limón.
For those who don't know what Lily n Lu is, Kayla introduced her small business in this way. "We're an up-and-coming small business run by a couple of besties.. who just happen to be mother and daughter! Faith and fashion have always been our passions, so why not create a space to pursue and share both." She shares the verse 1 Peter 3: 3-4 that acts as a mission statement for Lily n Lu. 
"Your beauty should not come from outward adornment, such as elaborate hairstyles and the wearing of gold jewelry or fine clothes. Rather, it should be that of your inner self, the unfading beauty of a gentle and quiet spirit, which is of great worth in God's sight."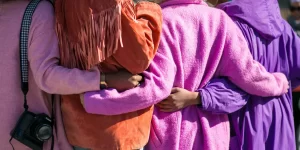 Photo from lilynlu.com
When asked how she got to where she is today, Kayla attributed her success to her faith, family, and education. She quotes "Without a doubt, I know that being blessed with such a faith-filled mother has led me to becoming the woman I am today and has helped me find a path in pursuing fashion and faith – which ultimately has resulted in the birth of Lily 'n Lu. My education at Vanguard definitely played a role in my ability to thoroughly communicate and lead this new business. I've seen and heard of a lot of successful stories that have come out of VU that definitely encouraged me and gave me hope!" As far as short and long term goals, Kayla and her mom plan to continue building their online relationships, participate in pop-up shops, and eventually, opening up their own store. 
Kayla gives encouragement to those looking to start a small business with this piece of advice, "I'd encourage them to just GO FOR IT! It can definitely be a bit intimidating but all you need is a bit of faith and I believe that God will do the rest!" Click the link below to check out the Lily n Lu online boutique for the cutest finds!
https://lilynlu.com/