By Isabella Perez on February 13, 2023 at 3:15pm
San Clemente is a charming small city in Orange County, CA with a beachy style that resembles that of Spanish architecture.  Looking for a spot to spend your next day off or weekend away? Searching for a local Spring Break destination? Read on for the gems that await you in San Clemente.
First Stop: Breakfast at Active Culture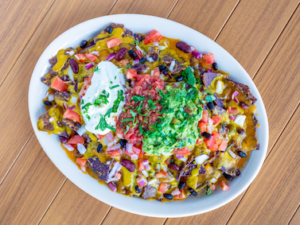 Start your day with a nourishing breakfast from a local's favorite. Active Culture titles itself as a 'health food' restaurant which despite being true, does not takeaway from its deliciousness. Their menu items include a wide range of items including; bowls, burritos, traditional breakfast, acai bowls, smoothies, fresh juices, and so much more. My personal favorite would have to be their breakfast burrito although I have also gone for lunch and thoroughly enjoyed the vegan chili. Active Culture will surely satisfy and is a must if visiting San Clemente.
Next Stop: Shopping
https://www.outletsatsanclemente.com/
After fueling up on breakfast, the next few spots I recommend include some shopping. The first stop is an outdoor mall called the San Clemente Outlets. This mall is located in a beautiful outdoor area and is equipped with enough shops to browse around without getting exhausted or overwhelmed. Oftentimes there are live bands playing music during the weekend which always adds to the shopping experience. Grab a snack at any of the shops and enjoy your retail therapy, or simply window shop! 
Waldemar on Unsplash
The next shopping destination is a chain thrift store. To encourage sustainable shopping, I highly recommend the Salvation Army in San Clemente as a personal favorite. Located near the beach, it's a great spot filled with great finds just waiting for you. Find a new outfit, home decor, and so much more for an affordable price
Last Stop: San Clemente State Beach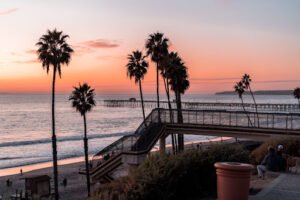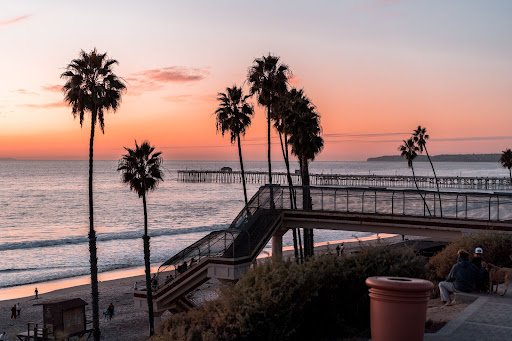 Unsplash by Bobby Stevenson
To end your day, head over to the San Clemente State Beach to catch the sunset. San Clemente is a  beautiful beach that is often less crowded than its neighboring beaches. There are a few small shops you can walk through on your way down making it a fun exercise to the shore. Conclude your time in San Clemente with sincere admiration for the Lord's creation as he is sure to paint a beautiful painting in the sky.