If you keep up with the news, I am sure you have heard of the Bryan Kohberger case in which he is accused of stabbing four college students to death in Moscow, Idaho. Bryan Kohberger, 28, was highly educated with a masters degree in Criminology from DeSales University and was attending Washington State for his Phd at the time of his arrest. He was arrested in Monroe County, Pennsylvania.
The affidavit for his alleged actions was released on January 6, 2023. Kohberger has waived his right to a speedy trial so he is scheduled to return to court sometime in July of 2023 for his first day of trial, charged with four counts of murder in the first degree. This tragedy occurred in an Idaho home belonging to three of the four University of Idaho student victims, alongside two additional roommates. These two roommates were not harmed and provided investigators with further information regarding accounts from the night of the killings. 
Although this incident did not occur on the University of Idaho campus, it raises numerous questions that could affect Vanguard University's campus such as, "how accessible is the Vanguard's campus?", "can it be made safer?", and "what steps can we take to be more vigilant of our surroundings?".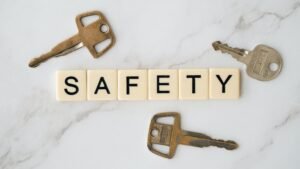 photo by Unsplash
Many Vanguard University students are still shaken up about the incident. Vanessa Figueroa, a current Senior at Vanguard University, mentioned, "it is scary because it's like if someone were to come in to our quad, murder everyone in the other rooms and skip our room." Putting ourselves in the victims' positions makes it all the more real and has made us wonder what we can do on campus to be more attentive and aware of our surroundings. 
Personally, little actions have been making a positive difference in my feelings of safety on university campuses such as closing the quad door completely despite the hassle of having to constantly unlock two doors or being more aware of when campus doors are perched open. Lately, even if it is still early in the night, such as 9:00 p.m, I will remove the door stopper because of how early the sun sets during this season. Normally, I would have not given the door a second thought, but being on the first floor I have realized how accessible our quad is especially when the door is perched open.  
A safety topic that has been frequently discussed on campus is the trespassing that has been occurring on the Vanguard Campus in the recent years. Fortunately, Campus Safety notifies Vanguard students about these issues such as homeless individuals trespassing into lounge rooms, sleeping on campus couches, stealing student belongings, or being found loitering. Thankfully, nothing major has happened to threaten the safety of Vanguard students; however, other more serious incidents have occurred such as many catalytic converters being stolen over the last year. This particular issue made it very inconvenient for students to trust parking lots near Catalina Hall, especially along the parking spots closest to the street.   
As students, we pay $120 for a parking permit, per semester. This does not ensure our vehicles' safety and students are not reimbursed for any theft regarding their vehicles while on campus; therefore, the recommendation of a security fence seems plausible.
Among the safety topics on campus, many feel that an automatic fence would be a good addition to the safety structure on campus. This could include having students and faculty swipe their identification cards to get onto campus. There are some potential drawbacks to this idea since there are often family events on campus that would prevent students' families from easily accessing the parking lots or other similar issues; however, implementations such as on-campus passes could be supplied to absolve this issue.
In theory, this could be implemented quickly due to the fact that Campus Safety has officers working around the clock and could somewhat easily place an officer at the entrance of the automatic gate near Catalina Hall, and if needed on the other side of campus near the Scott Building as well. The biggest concern with this idea is that the entrance near Catalina Hall is the most exposed to outside access and closer to students' dormitories. Adding the automatic fence would only be for small sections of entrances and exits near Catalina Hall, Smith Bldg., Scott Academic Center, and Laguna Hall.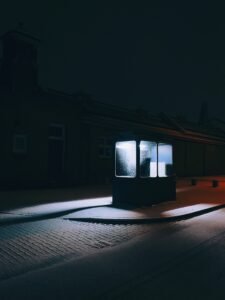 All of the logistics of the automatic gate have not been thoroughly outlined or examined, but students feel that this could be a great jump into a more aggressive safety plan for the Vanguard community.